BEST PRICE ANGELIM PEDRA WOOD LOS ANGELES CALIFORNIA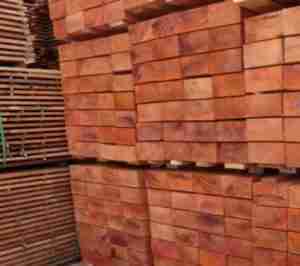 Technical information provided by
The Wood Database
:

Durability: Durable – class 2
Strength class: Unknown
Applications: Angelim Pedra wood is used for various applications: Interior: carpentry, window framing doors and stairs Exterior: window framing, doors, cladding, parkbenches and decking.
Mass volume: 950-1200 kg/m3. at 12% moisture level 650-850 kg/m3.
Colour: The colour of the Angelim Pedra heartwood is fresh sawn orange yellow brown, darkening to (dark) brown.
Details: The timber has fresh sawn a typical smell which disappears with time. The lighter sapwood is easy to distinguish.
Grain: The grain is straight to irregular and sometimes interlocked.
Texture: The wood has a remarkable stripy pattern. Irregular darker spots can be seen (mineral spots). The texture is coarse.
Drying: Angelim pedra wood dries slowly, with little deformation. When drying too fast or carelessly there is a risk of deformation and cracks.
Screwing/nailing: Pre-drilling recommended with Angelim Pedra wood
Finishing surface: With gluing and finishing are many positive experiences
Botanical name: Hymenolobium excelsum Ducke
Origin area: Brazil, Surinam, Guyana
Other names: Angelin, angelim, sapupira amarela, sapupira amarella, angelim do para, angelim da mata, angelim pedra, angelim da terra, caramate, murarena (Brazil), Saint Martin gris (French Guyana), makkakabbes (Surinam).
Remarks: FSC Angelim Pedra wood is available in large quantities in the Amazon region of Brazil. The large trees reach up to about 45 m, with diameters up to 120 cm. The straight and cylindric clear trunk is about 20 m long. Recent research proves that the differences between wood from the different sources are very small, with no impact on the relevant wood properties.
Family: Leguminosae (Mimosaceae)
Machining: Take care that with painting the pores are filled.
FORM OF PAYMENTS


We are also dealers for DeckWise® and Simpson Strong-Tie® so we can provide you with all the specialized hardware, tools, fasteners and oils for outdoor construction. Count on us to find t ipe clip®, hidden deck fastener, ipe oil®, deck screws, and deck cleaning kits more.
We also offer various lines of exterior composite decking, working with the industry's most technologically advanced brands such as Azek, CaliBamboo, NewTech Wood MoistureShield, TimberTech, Trex.  The composite line includes deck tiles, fences, railing, as well as hidden fasteners, fascia boards, and de-scratch kits.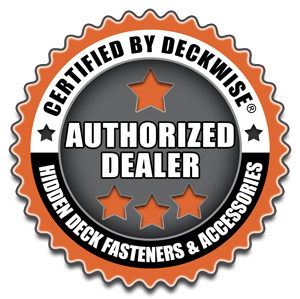 CALL US NOW FOR FREE QUOTES 877-892-4655
CALL US NOW FOR FREE QUOTES 877-892-4655