BEST PRICE PIQUIA WOOD LOS ANGELES CALIFORNIA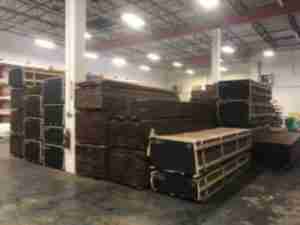 Durability: Very durable – class 1
Strength class: D50
Applications: Piquia Tropical hardwood can be used for several applications: interior: e.g. flooring and parquet exterior: e.g. sheetpiling and other hydraulic constructions.
Mass volume: Fresh cut 1100-1200 kg/m3. At 12% moisture level 850-950 kg/m3.
Color: The color of the Piquia Tropical hardwood varies from orange brown to light pinkish red. The sapwood has a lighter color and can be distinguished from the Piquia Tropical hardwood.
Details: The regret is lighter colored than the Piquia Tropical hardwood and is difficult to distinguish. The Piquia Tropical hardwood has a slightly bitter taste, but no noticeable odor.
Grain: The Piquia Tropical hardwood has a light and very fine stripy pattern. The grain is fairly straight with interlocked or irregular grain.
Texture: Piquia Tropical hardwood texture is medium fine to fine.
Drying: Piquia Tropical hardwood dries slowly with some risks of checking but higher risks of deformation.
Hardness: 10000 N Janka
Machining: Despite the high density, Piquia Tropical hardwood is fairly easy to machine. A smooth result can be reached, with the right cutting angle.
Screwing/nailing: Pre-drilling is advised.
Finishing surface: With gluing and finishing, there are less experiences.
Botanical name: Aspidosperma desmanthum
Origin area: Tropical and South America
Other names: Araracanga, kromanti kopi (Surinam)
Remarks: The Piquia Tropical hardwood trees reach up to 20-45 m with a diameter up to 90 cm. The trunks are 15-25 meters long.
Family: Apocynaceae
FORM OF PAYMENTS


We are also dealers for DeckWise® and Simpson Strong-Tie® so we can provide you with all the specialized hardware, tools, fasteners and oils for outdoor construction. Count on us to find t ipe clip®, hidden deck fastener, ipe oil®, deck screws, and deck cleaning kits more.
We also offer various lines of exterior composite decking, working with the industry's most technologically advanced brands such as Azek, CaliBamboo, NewTech Wood MoistureShield, TimberTech, Trex.  The composite line includes deck tiles, fences, railing, as well as hidden fasteners, fascia boards, and de-scratch kits.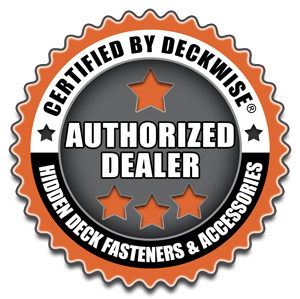 CALL US NOW FOR FREE QUOTES 877-892-4655
CALL US NOW FOR FREE QUOTES 877-892-4655