Transform your outdoor area into a dream space with long-lasting, hardwood
Thermally-modified woods are revolutionizing the lumber industry, offering lightweight durability that simplifies installation for contractors in a wide range of applications, including siding, decking, saunas, and ceilings.
Brazilian Lumber proudly imports Platinum Thermally modified wood, comprising three exceptional species: ash, ayous, and pine. These woods undergo meticulous treatment in European facilities, where a specialized heat treatment process eliminates up to 11% of their moisture and sugar content. The result is a lightweight, durable wood product that is both easy to install and completely free of chemicals—100% natural. This process transforms the wood's physical properties, enhancing decay resistance while minimizing swelling and shrinking. The newfound durability of thermally-modified woods ensures weather resistance,
resistance to rot, and resilience against termites and insects, making them an ideal choice for outdoor landscaping projects that thrive in diverse weather conditions and require minimal maintenance.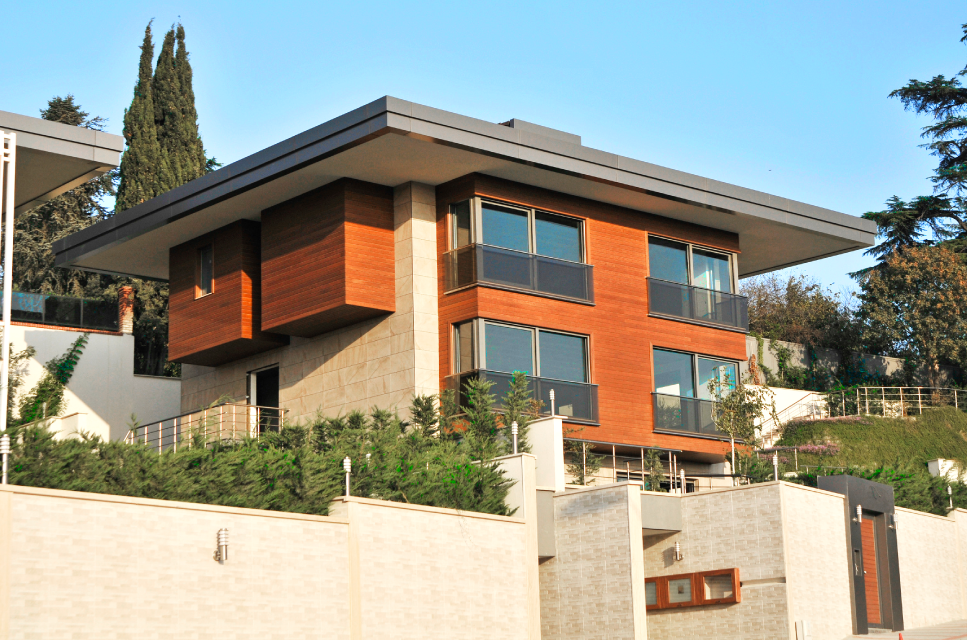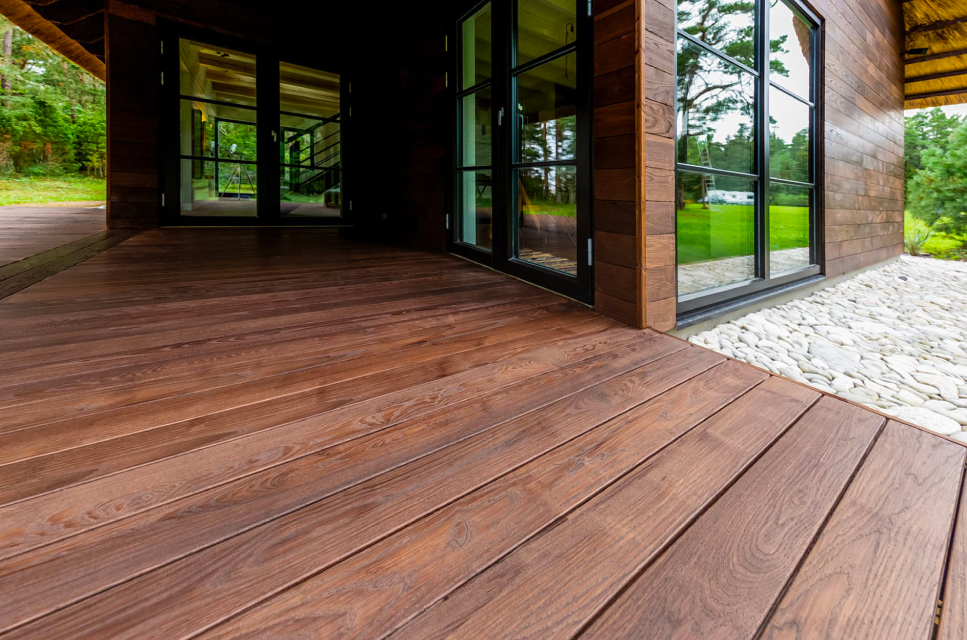 Advantages of
Thermally Enhanced Wood:
100% Natural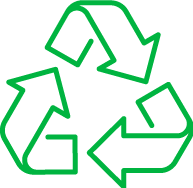 Ecological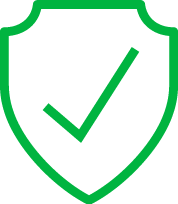 Durable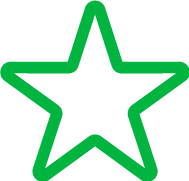 Stable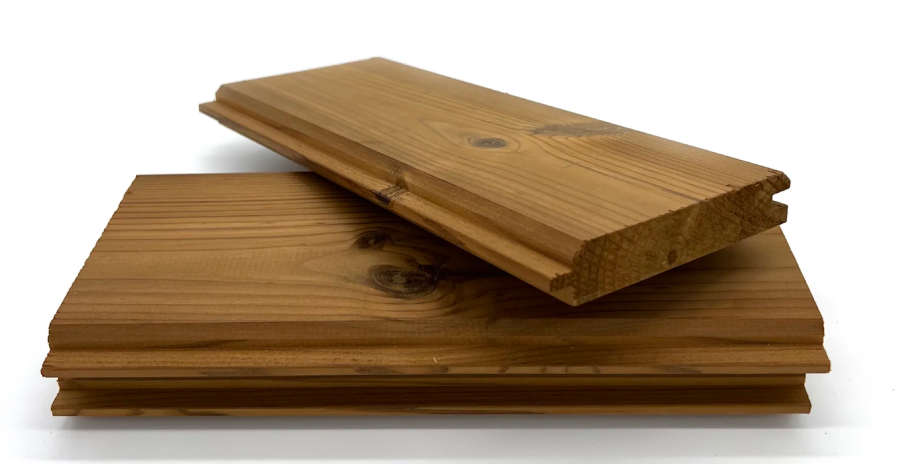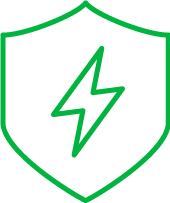 Safe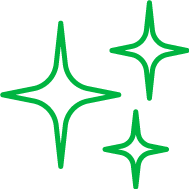 Homogeneous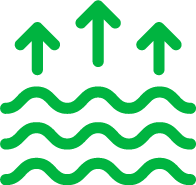 Isolated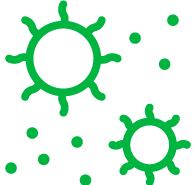 Safe Against Infection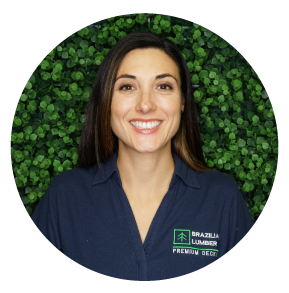 tropical hardwood specialist in los Angeles?
Platinum Woods Thermally Enhanced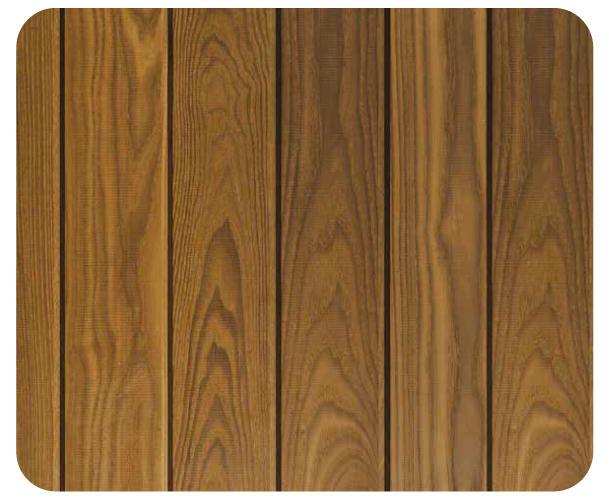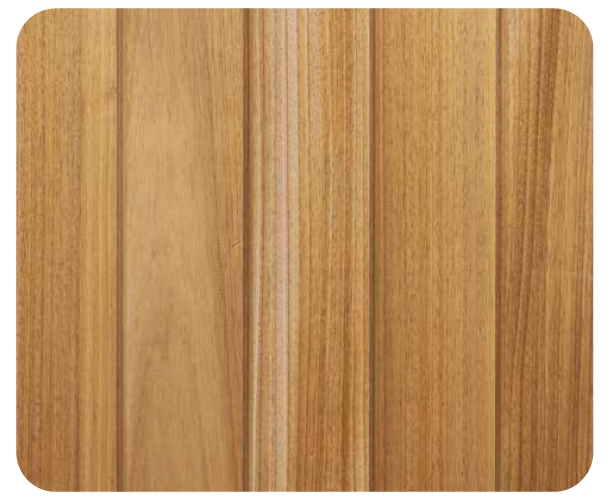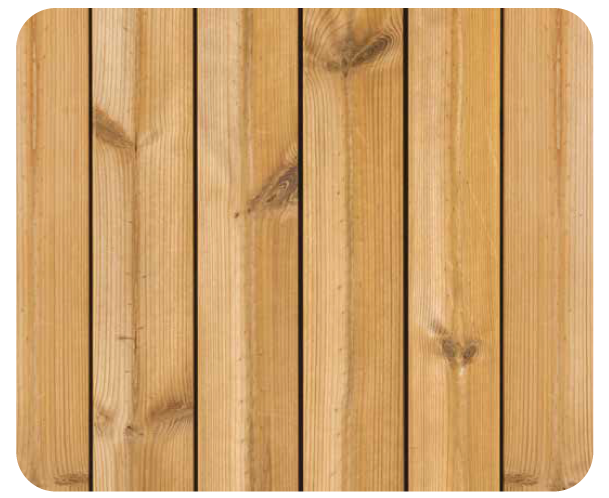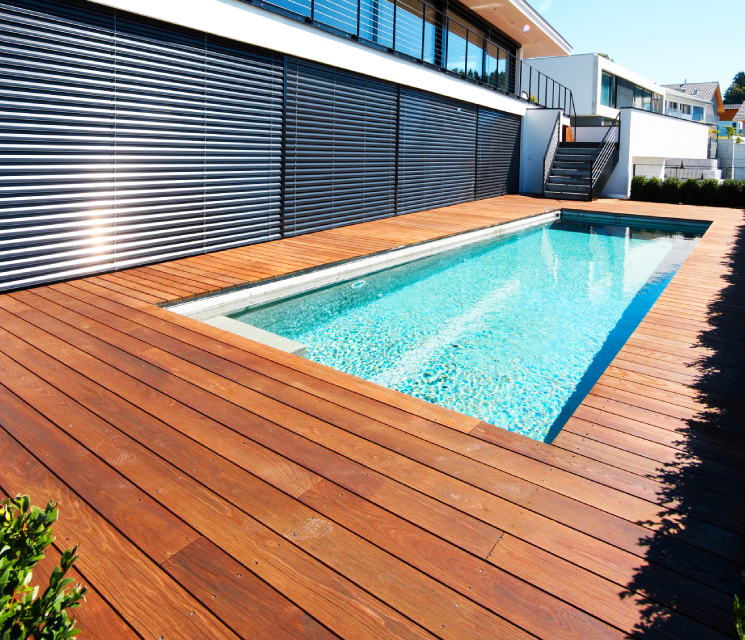 Platinum Woods | Thermally Modified Ash
Ash, a premium American hardwood native to eastern and central North America, showcases a rich brown hue and exceptional density (1320 on the Janka hardness scale). Distinguished by its unique versatility, this thermally-modified wood species stands apart from other woods because it can be used in both cladding and decking applications for both indoor and outdoor spaces. Beyond decking and cladding, our thermally-modified Ash can be applied for ceilings and soffits, enriching spaces with its distinctive dark charm. At Brazilian Lumber, our thermally-modified Ash comes in 1×6 random lengths and with a 25-year warranty, offering unmatched versatility and timeless elegance for any project.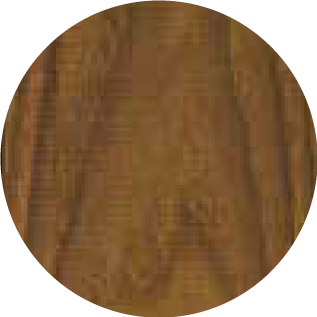 Dark Brown
Dimension: 1×6' (21x140mm)
Lengths: 4′ – 12′
Platinum Woods | Thermally Modified Ayous
Ayous, a softwood, known as obeche, abachi, and samba, boasts a gentle, pale yellow hue. Its
thermally-modified variant showcases outstanding physical properties, enabling its use in diverse indoor and outdoor applications. This wood, characterized by its softness and lightweight nature, features long, bright lines and maintains its appealing pale yellow color. From walls and ceilings to saunas, thermally-modified Ayous finds its purpose in various settings, radiating sophistication and warmth. At Brazilian Lumber, our thermally-modified Ayous, available in random lengths, light and dark color variations, and backed by a 25-year warranty, embodies unmatched functionality and aesthetic appeal, elevating any indoor or outdoor project.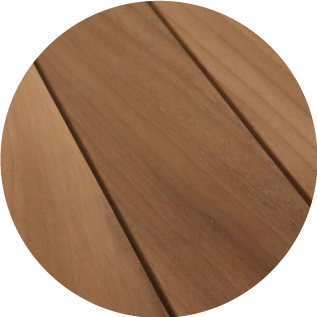 Light Brown
Warm Honey Shade
Dimension: 1×6' (20x140mm) and 2×2' (40x40mm)
Lengths: 4′ – 12′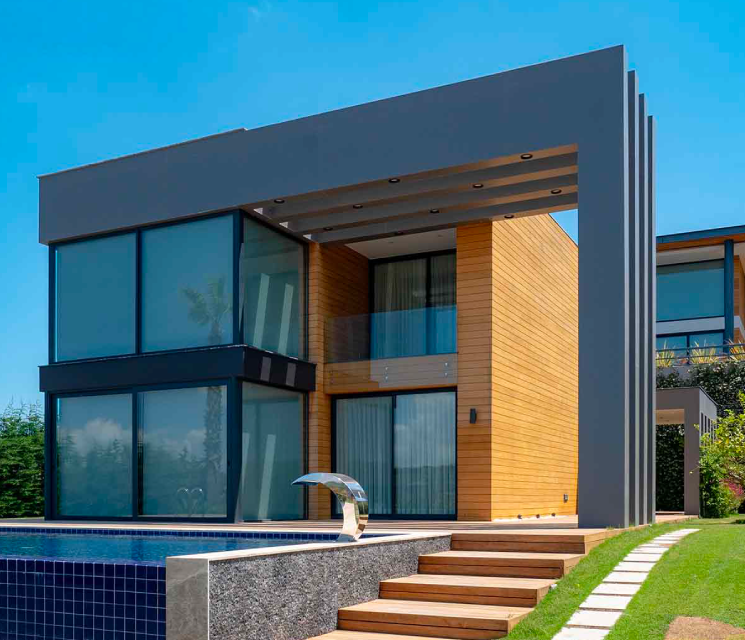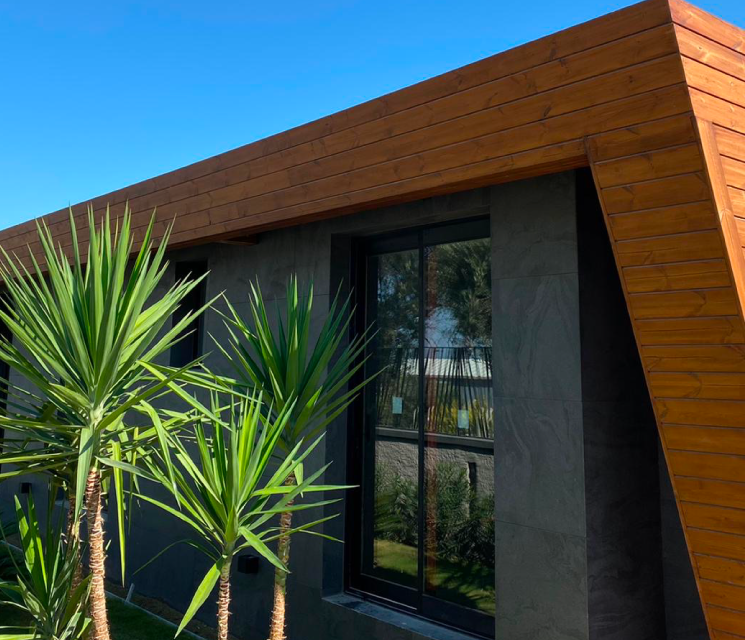 Platinum Woods | Thermally Modified Pine
Pine, a native North American softwood, radiates a warm, golden-brown hue infused with subtle reddish and yellowish tones and characterized by its distinctive knot patterns. When subjected to thermal modification, pine's inherent qualities are enhanced, resulting in a robust and enduring material. Thermally-modified pine becomes a versatile choice, finding its place in various indoor and outdoor applications, including walls, ceilings, and soffits.
At Brazilian Lumber, our thermally-modified pine goes beyond mere functionality by seamlessly blending resilience, elegance, and cost-effectiveness. Backed by a solid 15-year warranty and available in many dimensions and random lengths, it ensures durability and versatility. Whether you're envisioning a cozy interior space or a captivating outdoor project, our thermally-modified pine stands ready to elevate your vision, while remaining incredibly cost-effective.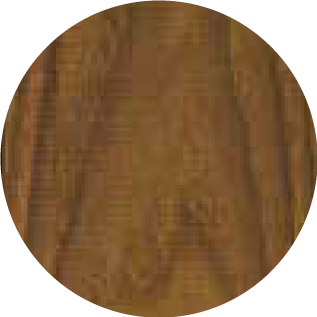 Dark Brown
Dimension: 5/4×6'
Lengths: 4′ – 12′
ALL PROFILES AVAILABLE FOR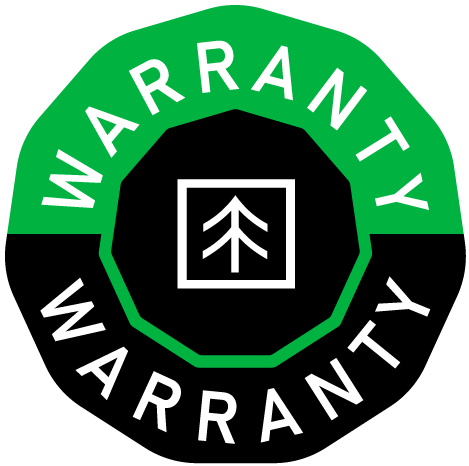 Our thermally-modified ash and ayous products have a 25-year warranty for indoor and outdoor applications.
Our thermally-modified pine products have a 15-year warranty for indoor and outdoor applications.
DOWNLOAD
WARRANTY GUIDELINES
CALL US NOW FOR FREE QUOTES