The Future of Wood Design in Outdoor Living Spaces: A Conversation With OC-Based Landscape Designer Amy Belt
Continuing our exploration of the intersection of innovation and tradition, we now turn our attention to Amy Belt, the principal designer of Amy Belt Landscape Design. Amy brings landscapes to life with intentional design and a passion for creating outdoor havens that resonate with families.
In this candid Q&A session, Amy shares her insights into the world of landscape design, with a focus on her unique approach and the enduring allure of wood in outdoor spaces.
The Future of Wood Design in Outdoor Living Spaces: A Talk With Amy Belt
Q: Can you start off by introducing yourself and give some background on your journey as a designer? How did you get started in the world of exterior design? Did you study design in college?
A: Hi! I am Amy Belt, and I am the principal designer of Amy Belt Landscape Design. I was raised in Northern California and had developed an interest in gardening when I moved to Southern California. I took a planting design course in 1997 and that new hobby became my obsession. This inspired me to pursue a B.S. from Colorado State University and eventually becoming a Certified Landscape Designer in 1999.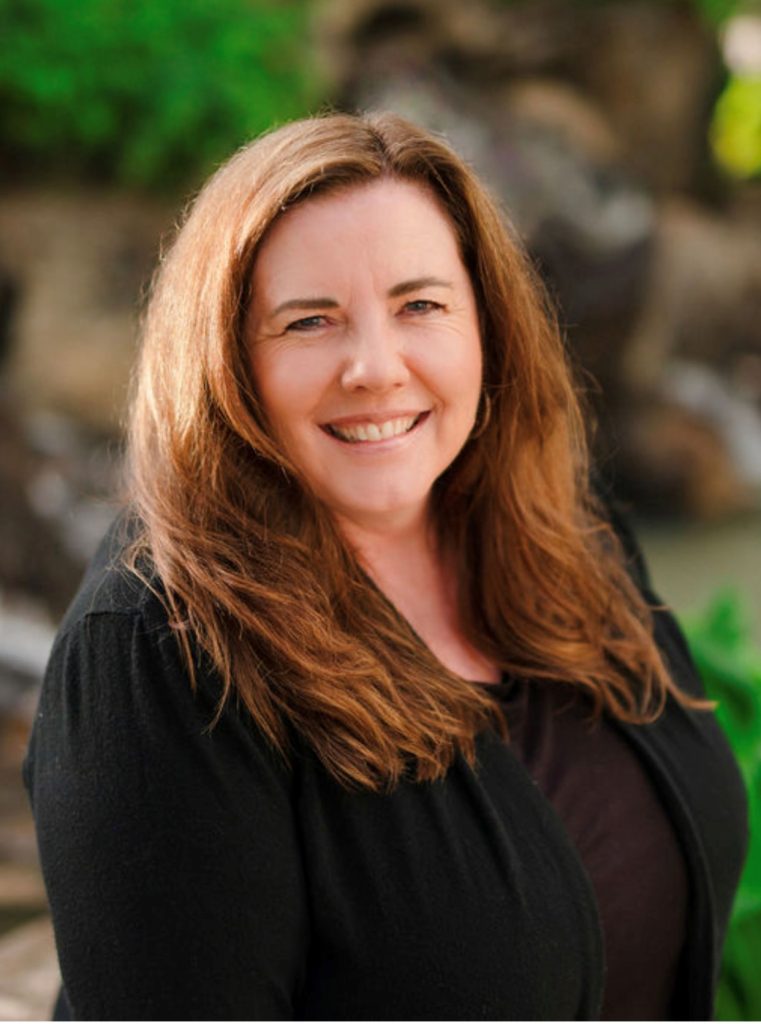 Q: Tell me about your company. What is its mission and the types of projects you specialize in and the types of materials you use?
A: Amy Belt Landscape Design has developed into a business that offers full-service landscape design with an emphasis on functional and aesthetic elements. We specialize in residential landscape design and have worked in the same region for over two decades. Our business has grown on referrals from clients recommending us to their family and friends. Our mission is to create intentional outdoor spaces that breathe life to any family's home.
Q: As a designer, what is your signature style that sets you apart from other designers?
A: As a visual person, I find inspiration in imagery and experiences that humble and awe. My designs reflect my personal approach to life: one that is light, fresh, and airy. Outdoor dream spaces incorporate natural elements, highlight interesting pieces, and produce plants in an elegant and intuitive manner.
Q: From your experience in the design world, what are designers looking for in materials?
A: In landscape design, designers look for materials that balance aesthetics, functionality, and sustainability. The specific criteria for material selection can vary based on the project's goals, the client's preferences and budget, and its environmental context. It's a holistic approach that considers both the visual and functional aspects of the landscape design.

Q: How much do you personally know about using wood for indoor/outdoor design? Do you use wood products in your projects?
A: Yes, I love using horizontal and vertical wood slats to add organic texture to my designs. It might be on the base of a BBQ island or the backdrop to a TV entertainment wall. I do both stained and paint grade depending on the style I am using for the overall project.
Q: Are wood products for outdoor spaces trending in the design world?
Yes, the use of wood products for both indoor and outdoor spaces continues to be a prominent and enduring trend in the design world. The versatility, natural beauty, and warmth of wood make it a popular choice for a wide range of applications.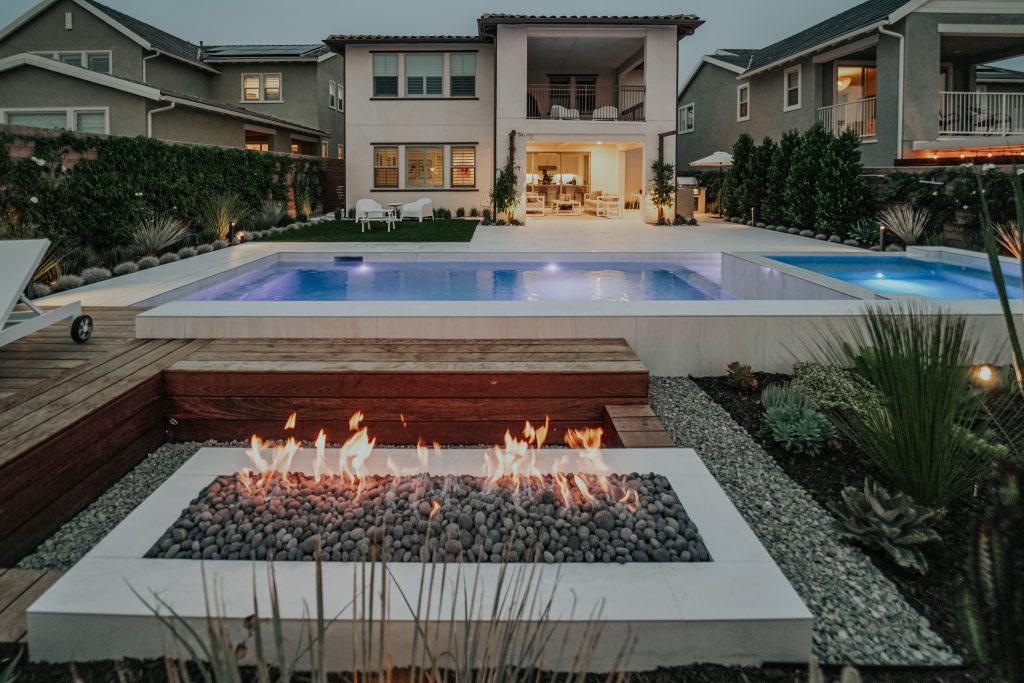 Q: Can you share any examples of projects you've worked on where wood played a significant role and explain how you incorporated wood into those designs?
Below is an image of a new build project I designed in Rancho Mission Viejo, CA. I used ipe horizontal wood slats as the veneer on the sides of the BBQ. Ipe wood, also known as Brazilian Walnut, is a hardwood from Brazilian rainforests. It's well-known for its impressive durability, strength, and resistance to weather, insects, and rot, which also makes it a popular choice for outdoor decking and furniture.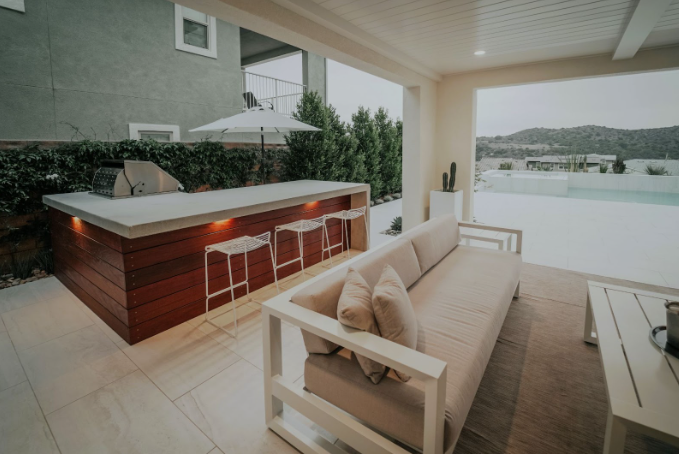 Q: As a designer, do you believe that using sustainable products is important?
A: Yes, many designers emphasize the importance of using sustainable products in their work for various reasons. Sustainable choices, which consider environmental impact, long-term viability, and client preferences, align with evolving regulations in the industry. I see sustainability as an opportunity for innovation and creativity, contributing to both aesthetics and functionality. Recognizing my role in promoting social responsibility, I aim to create projects that have a positive impact on the environment. Additionally, the market demand for sustainable design is growing, allowing us designers to appeal to a broader audience.
Q: Can you share any personal tips or recommendations for those who want to incorporate wood paneling into their projects?
A: When incorporating wood paneling into design projects, here are my tips for a successful and aesthetically pleasing outcome:
–Choose the Right Wood: Select a wood species that aligns with the overall design concept and desired aesthetic. Different woods offer various colors, grains, and textures.
–Consider Paneling Styles: Explore different paneling styles such as shiplap, beadboard, or tongue-and-groove, each offering a distinct look. The choice of style can significantly impact the overall design.
–Balance with Other Materials: Achieve a harmonious design by balancing wood paneling with other materials in the space. Consider how it complements the patio surface, outdoor furniture, and other elements for a cohesive look.
–Play with Finishes: Experiment with different finishes to achieve the desired effect. Options include stained, painted, or natural finishes, each offering a unique visual appeal.
-Consider Vertical or Horizontal Installation: The orientation of the wood panels can affect the perceived height and width of a space. Vertical panels can make a space feel taller, while horizontal panels can make it appear wider.
Q: What do you think are going to be the biggest wood trends in the next year or two?
A: The biggest outdoor wood trends in the next year I think will be the following:
Sustainable and Reclaimed Wood: The emphasis on sustainability is likely to continue, with a growing preference for sustainably sourced and reclaimed wood. Designers and consumers are increasingly conscious of the environmental impact of their choices, driving the demand for eco-friendly materials.
Dark Wood Finishes: Dark wood finishes, such as deep browns and black stains, have gained popularity for their luxurious and dramatic aesthetic. Expect to see these darker tones used in hardscape materials and outdoor furniture.
Natural and Textured Finishes: Textured wood finishes that showcase the natural grain and knots of the wood are likely to be in demand. Matte finishes, wire-brushed textures, and other techniques that enhance the tactile quality of wood may gain popularity.
Geometric Patterns and Paneling: Geometric patterns in wood finishes and outdoor hardscape materials are expected to remain popular. Chevron and herringbone patterns, in particular, have been on-trend and are likely to continue to be used for a modern and stylish look.
Lighter Wood Tones: While dark finishes are on the rise, lighter wood tones, such as blond and whitewashed woods, are also expected to maintain their popularity. Lighter woods can create a fresh and airy atmosphere, particularly in contemporary and mid-century modern designs.
Wood Accents in Unexpected Places: Using wood in unexpected areas, like a BBQ island or patio surface is a trend that may continue to evolve. This can add warmth and character to outdoor spaces that traditionally might not feature wood prominently.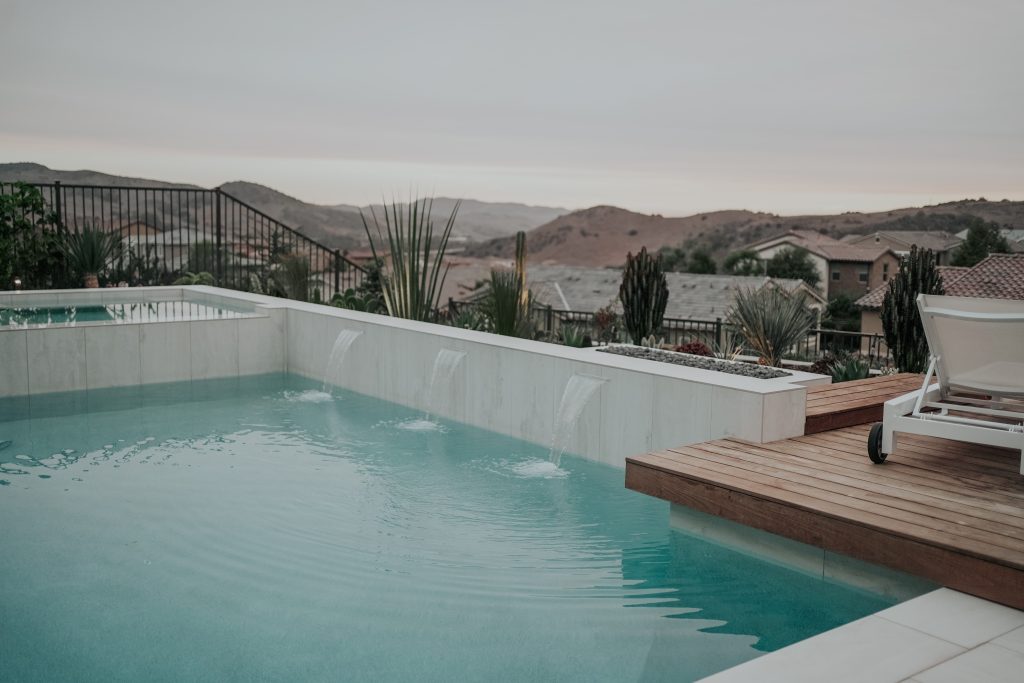 As we wrap up this chat with Amy Belt, let her design savvy be your compass in the world of outdoor creativity. Take her tips—pick the right wood, play with finishes, and don't be shy about where you use wood (BBQ island, anyone?).
Looking ahead, Amy predicts cool trends like sustainable wood, dark finishes, and textured vibes. Whether you're into geometric patterns or digging the natural, lighter tones, let your outdoor space echo your style.
So, as you dive into your own projects, channel a bit of Amy's flair. Because in design, it's not just about spaces; it's about crafting experiences that vibe with your soul and capture nature's essence. Happy designing!