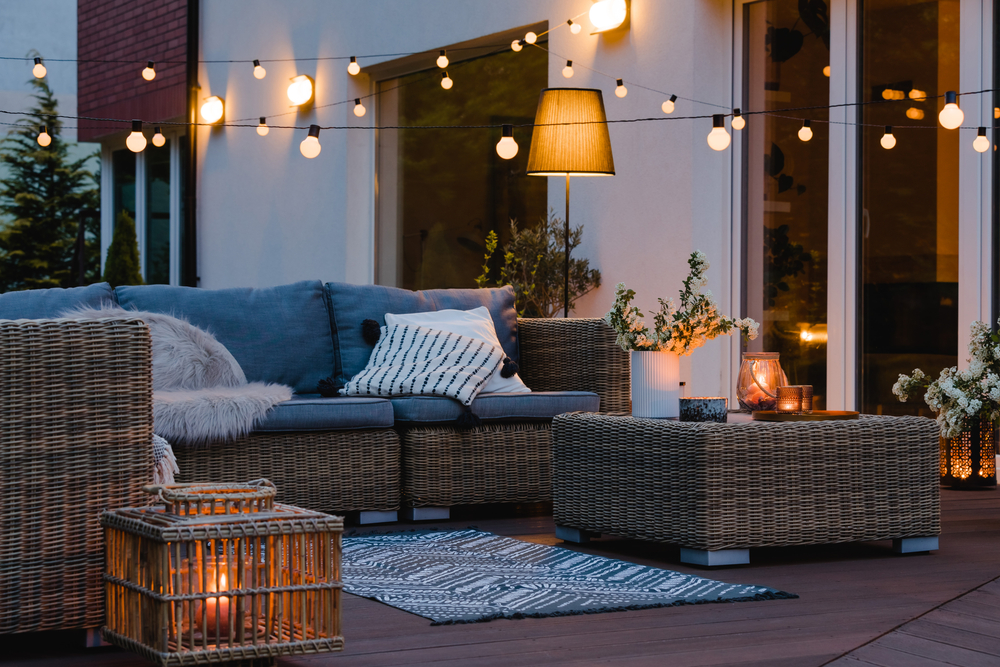 The Secrets of Exceptional Outdoor Design: A Conversation with South-Florida-Based Designer Ariel Asoulin
Outdoor landscaping is not merely a task; it's a form of expression, an intricate blend of creativity and purpose that transforms landscapes into living masterpieces. In our ever-changing world, the ability to craft outdoor spaces that inspire, rejuvenate, and reflect our unique personalities has become an essential skill.
In the realm of design, Ariel Asoulin stands as a beacon of expertise. Based in South Florida, Ariel brings a wealth of knowledge in interior design and a keen eye for upcoming wood trends set to shape the year 2024. As the founder of her own interior design studio, Glam Goals Ariel Interiors, she seamlessly marries innovation with tradition, creating spaces that resonate with life.
Today, we have the privilege of delving into Ariel's insights, gaining a deeper understanding of the artistry behind outdoor design and the pivotal role wood plays in shaping our outdoor spaces. Join us as we explore her thoughts, experiences, and expertise in a candid Q&A session that promises to unlock the secrets of exceptional outdoor design.
Outdoor Design: A Conversation with Designer Ariel Asoulin
Q: Can you start off by introducing yourself and give some background on your journey as a designer? How did you get started in the world of interior design?
A: My journey into the world of home design commenced 11 years ago when I first became a newlywed. My passion for art, fashion, and interior aesthetics had always existed within me, and during my early years, I had envisioned a future attending fashion school and becoming a designer in the world of haute couture. However, life had different plans for me, leading me into another creative path; the realm of interior design.
As I embarked on the journey of decorating my new home and preparing for my wedding, I began to document, share, and inspire others through social media. It was the spark that ignited my path as a "home influencer," where I used my Instagram account, once known as @newlywed143, to empower my followers with DIY home decor ideas and easy to achieve design tips.
Today, I stand proudly as a fully established interior designer, wholeheartedly devoted to assisting people in crafting homes that seamlessly blend style and functionality. My core belief is that everyone deserves to dwell in a space that mirrors their personality, fostering feelings of joy and comfort, no matter their lifestyle or budget.

Q: Did you study design in college?
A: I don't have any formal training in interior design; instead, I've acquired my skills through hands-on experiences and self-directed learning. My educational background is in business and art, which has provided me with a unique perspective on home design.
Q: Tell me about your design company, Glam Goals Ariel Interior Design. What is its mission and the types of projects you specialize in and the types of materials you use?
A: I strongly believe in the beauty of blending various interior styles to create a unique and captivating atmosphere. This approach adds character, personality, and a touch of luxury to spaces. I often describe my specialization as "modern glam."
Growing up in New York, I was exposed to the traditional interior design prevalent in the area, but I've always had a fondness for more modern and contemporary styles, as well as Mediterranean influences. My design philosophy revolves around crafting modern interiors infused with timeless glamor.
I achieve this by incorporating elements such as crystal, mirror, glass, metallic accents, and stone details into my designs, creating spaces that exude sophistication and allure.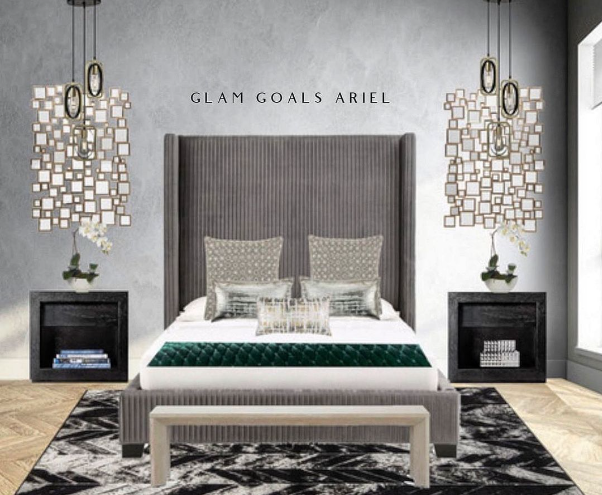 Q: As a designer, what is your signature style that sets you apart from other designers?
A: What truly sets me apart is my ability to harmoniously combine various interior styles, resulting in spaces that are both chic and individualized. I believe in the power of mixing and matching to create a truly captivating and personalized atmosphere that reflects the client's personality.
My familiarity with a wide range of interior styles, diverse lifestyles, and varying budgets enables me to collaborate effectively with clients from all walks of life.
Q: From your experience in the design world, what are designers looking for in materials?
A: Based on my experience, designers place a strong emphasis on selecting sustainable, high-quality materials that not only capture attention but also demonstrate long-lasting durability and enduring style.
For example, they often gravitate towards versatile and timeless materials like wood, which can be applied to flooring, furniture, cabinetry, and decorative elements, infusing spaces with a sense of warmth and texture.
Additionally, natural and man made stones such as marble, granite and quartz are highly favored for their elegant and robust qualities, frequently finding use in countertops, flooring, and feature walls to create enduring, sophisticated interiors.
Q: How much do you personally know about using wood for indoor/outdoor design? Do you use wood products in your projects?
A: Currently, I often opt for tile and natural stone to create a modern and sleek look in my designs. However, I personally have a deep appreciation for the classic feel and durability of wood floors, which stems from my traditional background. In my previous New York home, we had beautiful hardwood floors in a rich brown color, which I do miss.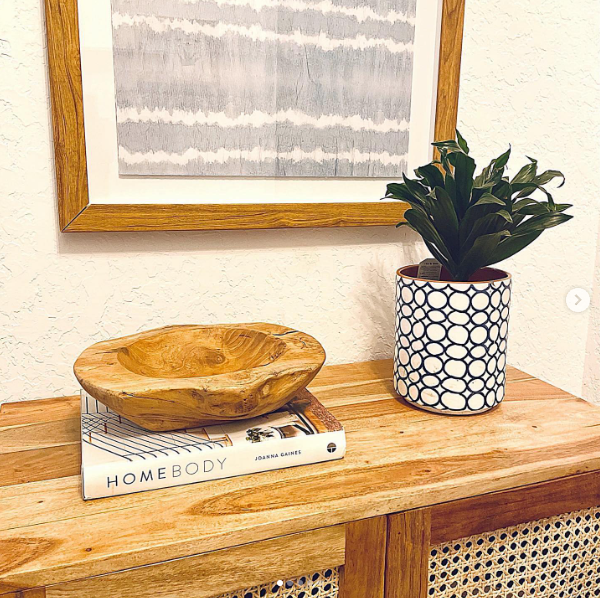 Q: Are wood products for both indoor and outdoor spaces trending in the design world?
A: It's fascinating to see how wood has made a comeback in various interior styles, spanning from walls to flooring. It seems that past design concepts are resurfacing and catching the public's attention once again.
From backlit wall panels to incorporating natural elements like driftwood, there's a revival of interest in these materials. What's particularly interesting is the emergence of exterior remodels that prominently feature large-scale wooden elements.
Q: Can you share any examples of projects you've worked on where wood played a significant role and explain how you incorporated wood into those designs?
A: I am currently working on the design of a 7,000 square foot home here in South Florida. The home leans towards a transitional and traditional style, featuring existing carpeting, custom wood bookcases, coffered ceilings, and hardwood flooring throughout.
As a designer, it's crucial for me to select materials that complement and enhance the existing elements. The hardwood flooring, in particular, brings a traditional touch to the space, but the choice of color palette has enabled me to infuse a modern twist into the home, harmonizing it with its surroundings.
Hardwood, with its enduring beauty and quality, exudes a sense of opulence and timelessness. When combined, these elements can create a luxurious and sophisticated interior that reflects both style and substance.
Q: As a designer, do you believe that using sustainable products is important?
A: Absolutely, sustainable products and practices have become increasingly important in interior design. Due to their environmental responsibility, contributions to healthier indoor environments, durability, energy efficiency, and regulatory compliance. I definitely prioritize sustainability to create eco-friendly and responsible interior spaces.
Q: Can you share any personal tips or recommendations for those who want to incorporate wood paneling into their projects?
A: To successfully incorporate wood paneling into a project; I would advise to consider factors like wood type, scale of the space, wall placement, maintenance and really narrow down preferred style/color.
Choosing design elements you genuinely love over following trendy or popular styles is a wise approach. It ensures that your space reflects your personal taste and stands the test of time, creating a more authentic and lasting connection to your surroundings. As always, consulting with a professional can be beneficial for guidance in achieving your desired design outcome.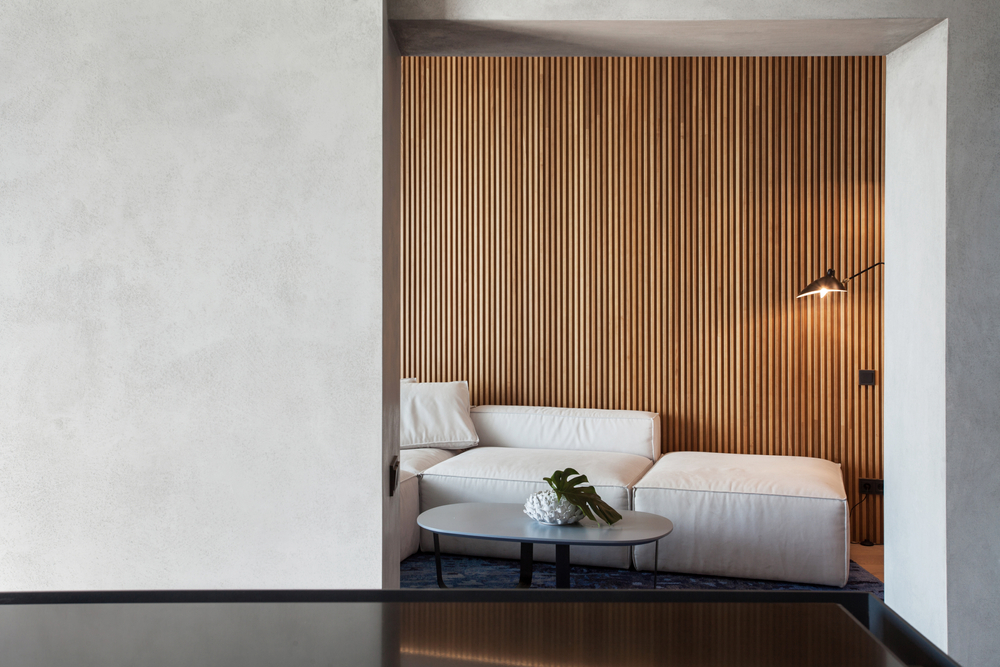 Q: What do you think are going to be the biggest wood trends in the next year or two?
A: I believe we're on the cusp of a shift in interior design trends. While the modern farmhouse style has been incredibly popular over the past couple of years, I foresee a move towards more modern and contemporary aesthetics.
However, I anticipate that these contemporary designs will still incorporate natural wood elements as a key feature. Elements like slat paneling and wall cladding are likely to remain prominent, emphasizing a clean and minimalist look while maintaining a connection to the warmth and authenticity of wood. This balance between modernity and natural elements is something I find particularly exciting in the world of interior design.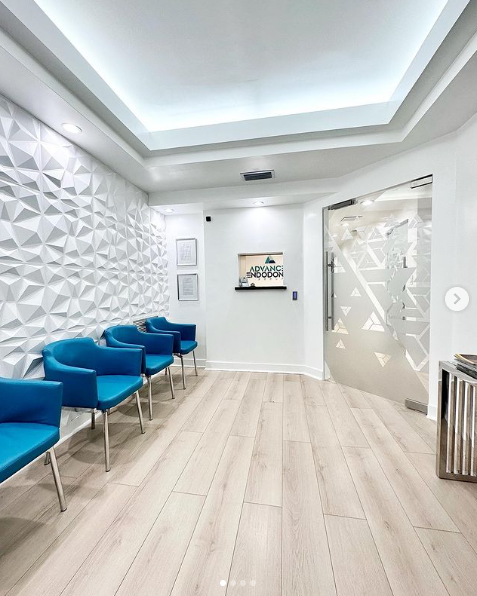 Let Ariel's wisdom guide you in your own design endeavors, inspiring you to infuse creativity and purpose into every corner of your outdoor spaces. After all, in the world of design, it's not just about creating spaces; it's about crafting experiences that resonate with the soul and capture the essence of nature.